Maximum flexibility
The start package automatically includes 5 checkpoints!
Additional checkpoints can be booked at any time!
Existing customers use CCP-Check in a wide variety of areas, so if you have more than 100 checkpoints, we will be happy to make you an individual offer!
Test completely without obligation and free of charge!
CCP-Check – how it works: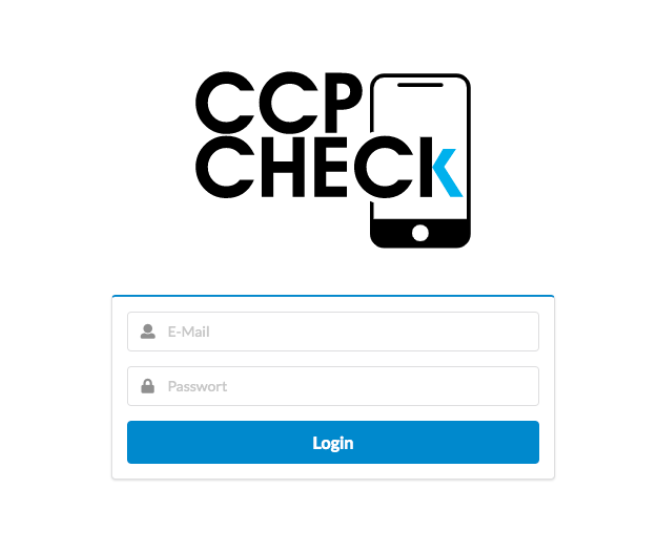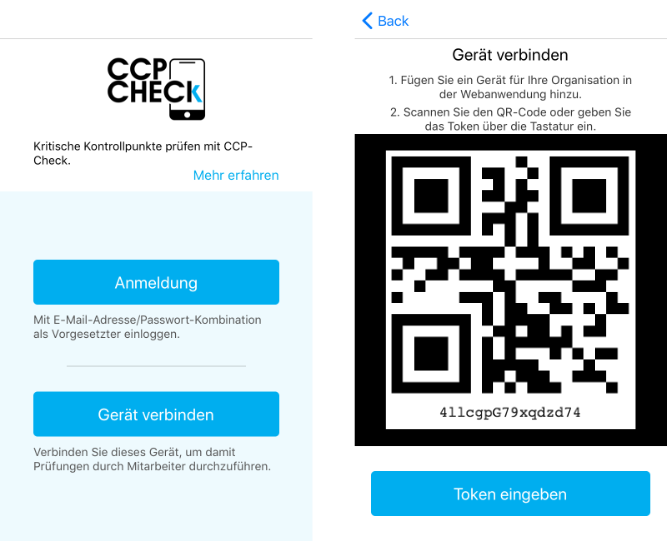 Mobile app: connecting smartphone with QR code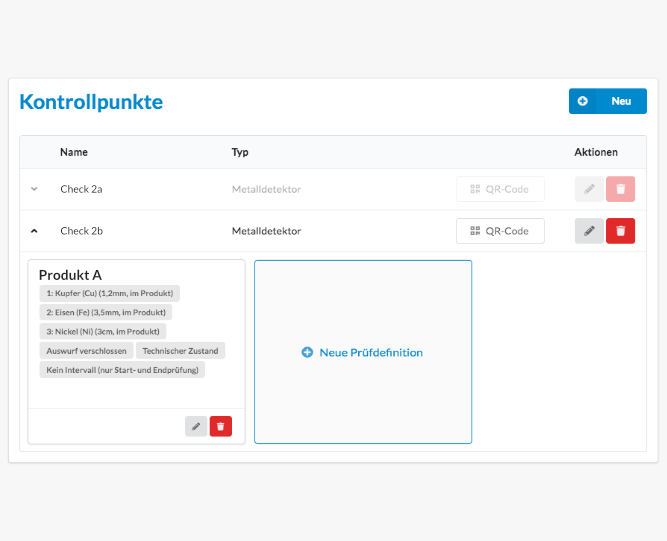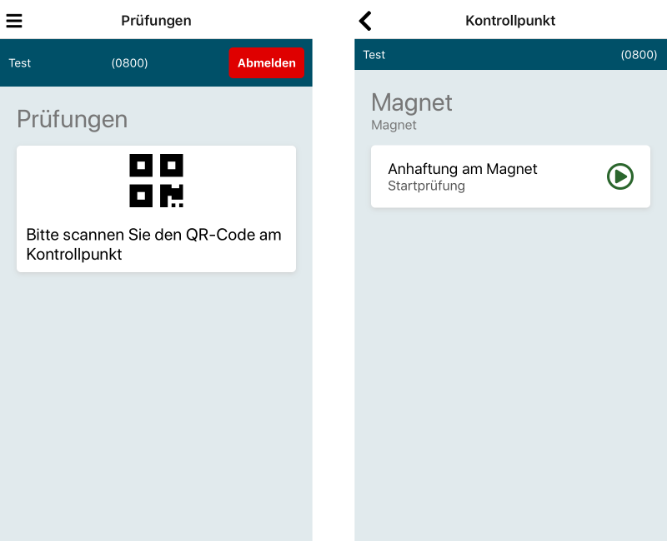 Mobile app: scan and start tests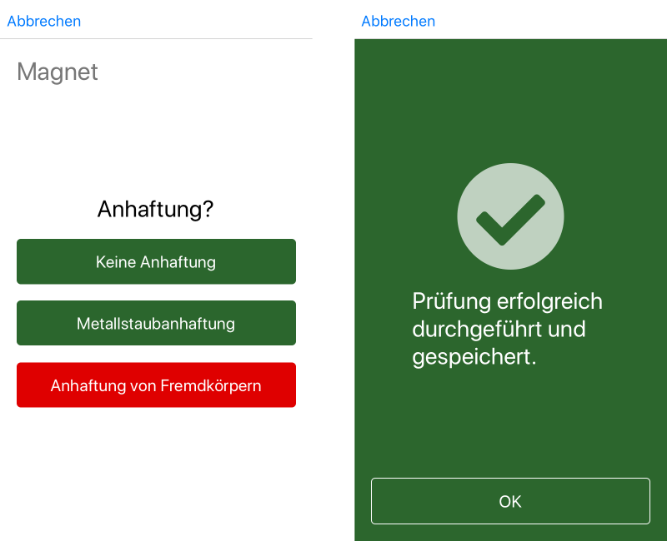 Mobile app: test successful – green screen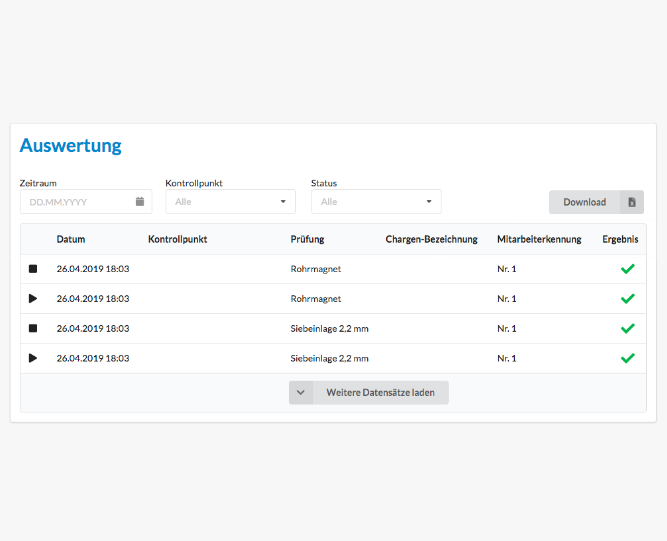 Web app: overview and evaluations of tests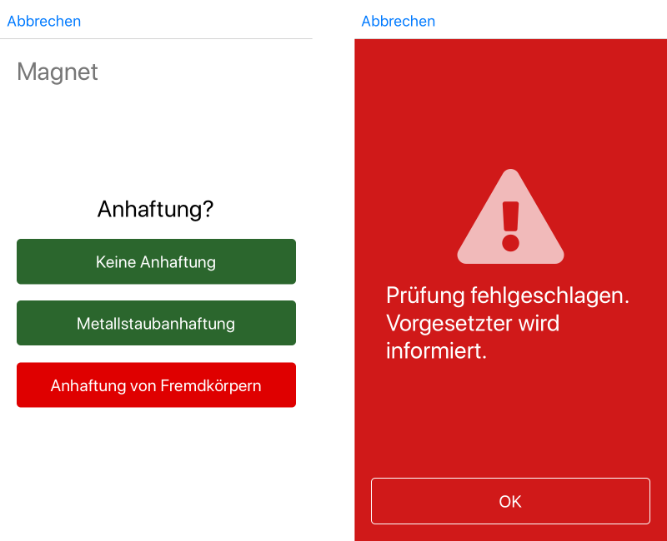 Mobile app: test failed – red screen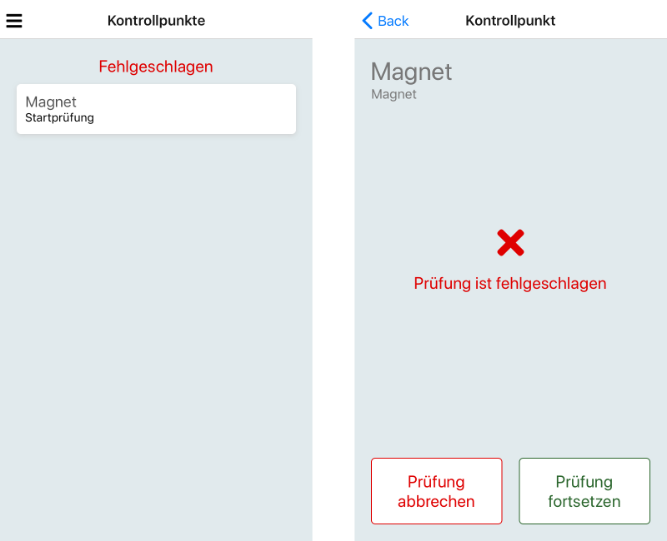 Mobile app: dialogue with the supervisor as well as test enable or cancel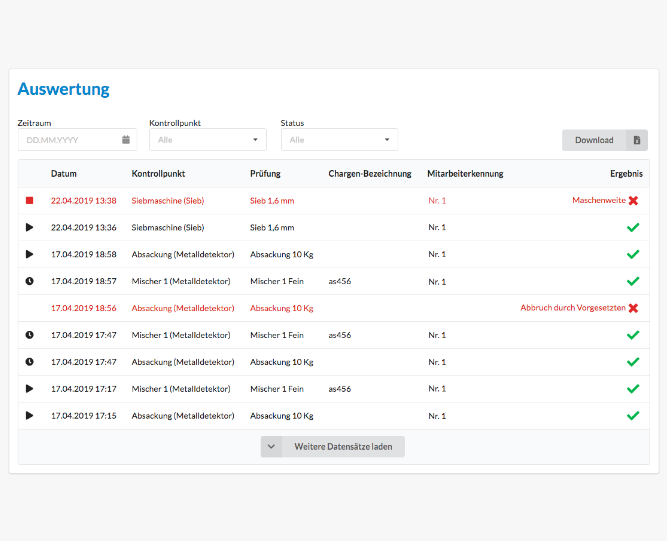 Web app: overview and evaluations of tests with error messages
Benefits
Minimal effort required in production, full documentation in the database
Immediate data transfer to the server through W-LAN link
Audit safe– selective evaluation with certifications
Annotation of test data is possible
Technology
Smartphone with iOS 10+ or Android 5.1+
Mobile apps in the app store or Google Play Store
W-LAN in the business or data card in the smartphone
PC or tablet with Internet access
Access to the web app via the Internet link
Information exchanged between smartphones by Messenger